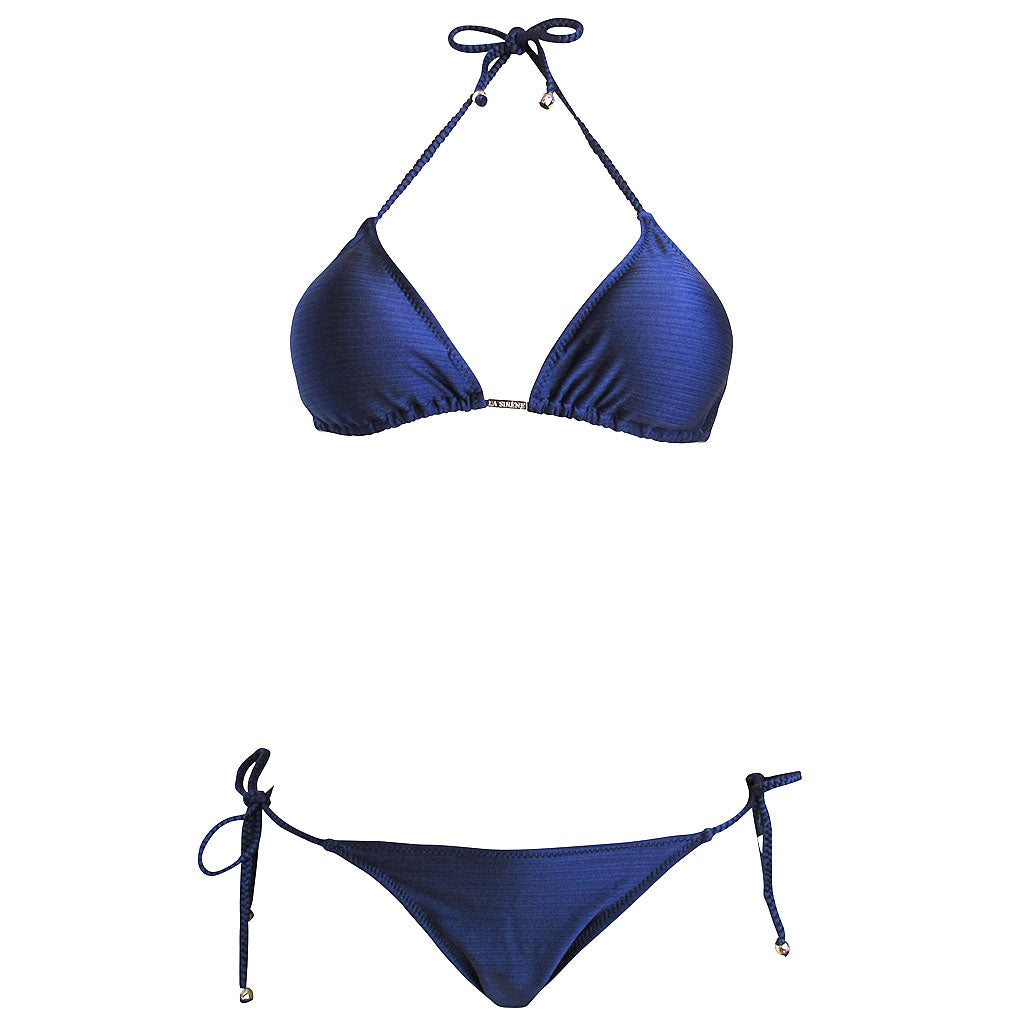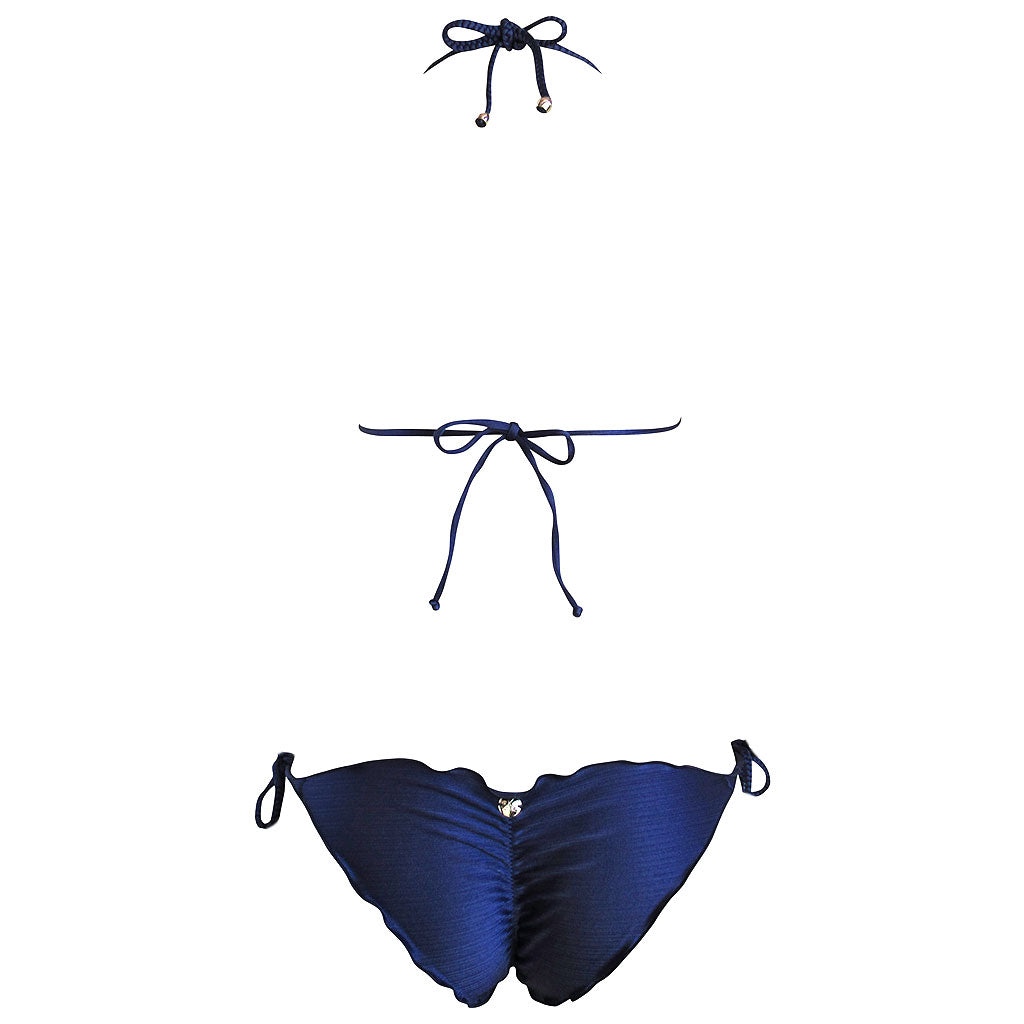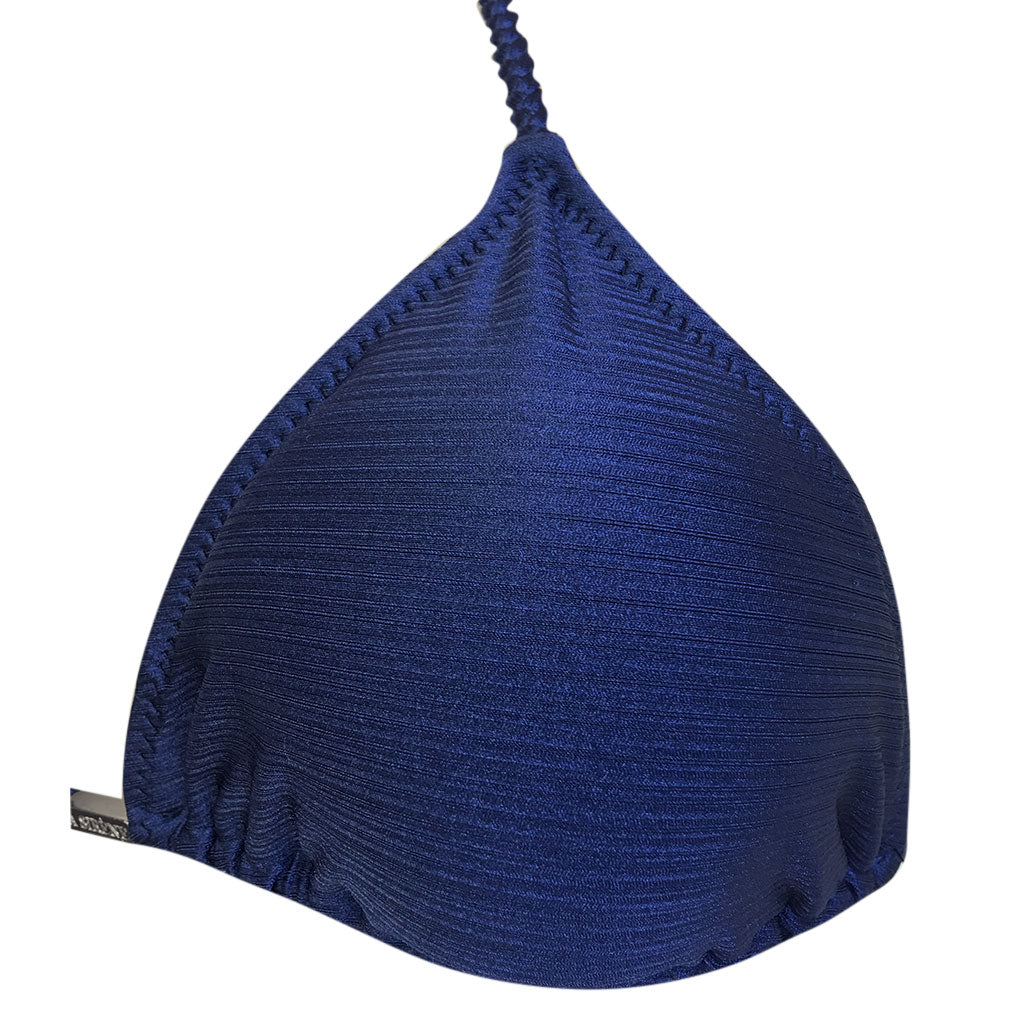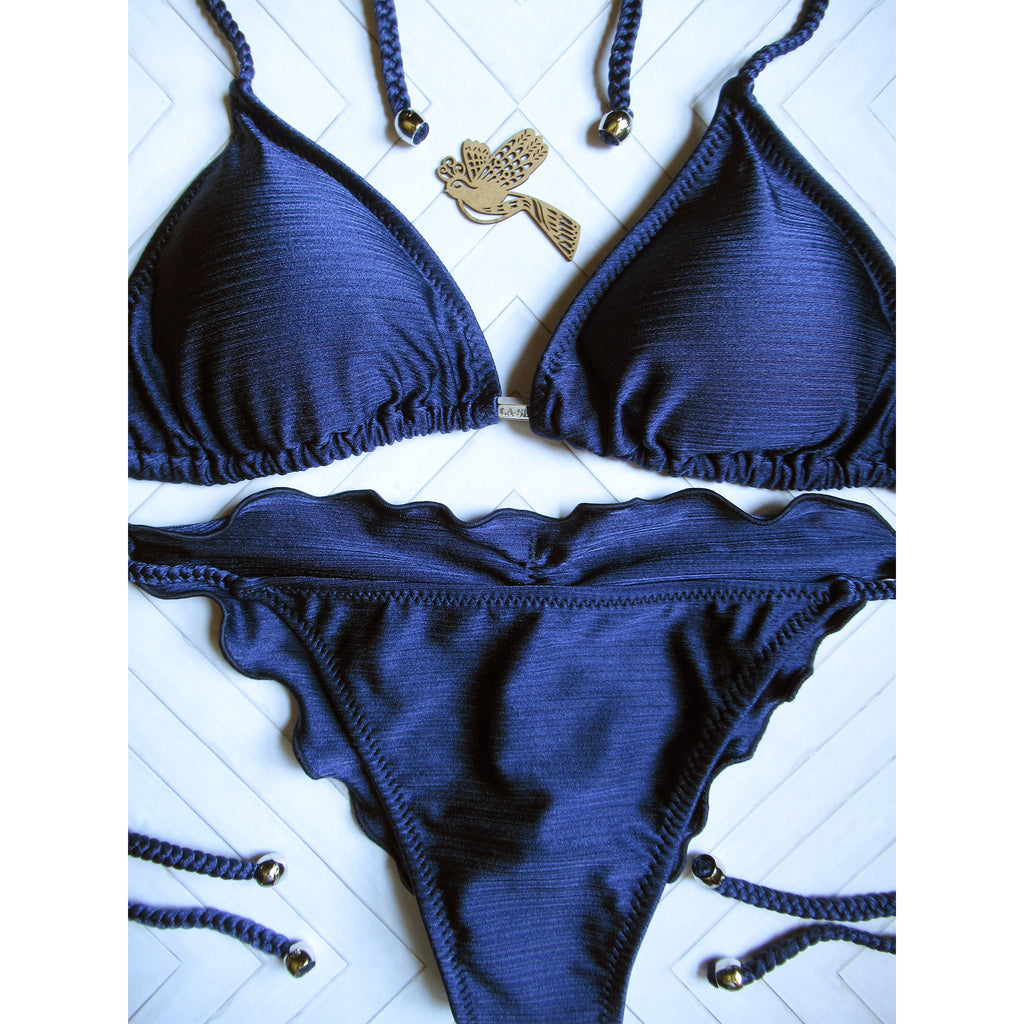 $119.00
$188.00
La Sirene Lila III Triangle Bikini - Navy
Deep midnight with deluxe details.  Braided straps and bead detail add class and substance to a basic silhouette.
* Premium Rosset lycra for both suit and lining for soft drape, super silky texture, and shine
* Adjustable triangle top with removable cups 
* Plain front string bottom with ruched, ripple backside
ONLY 2 LEFT!