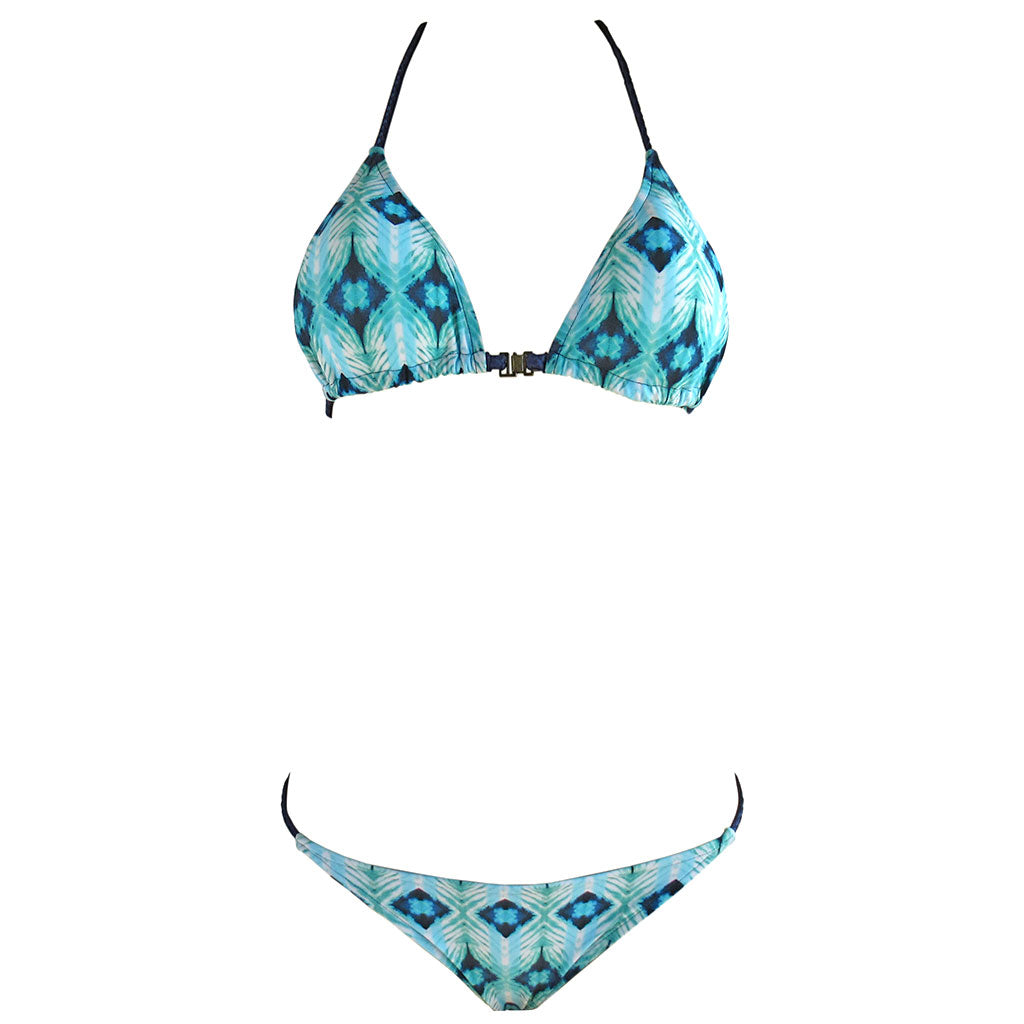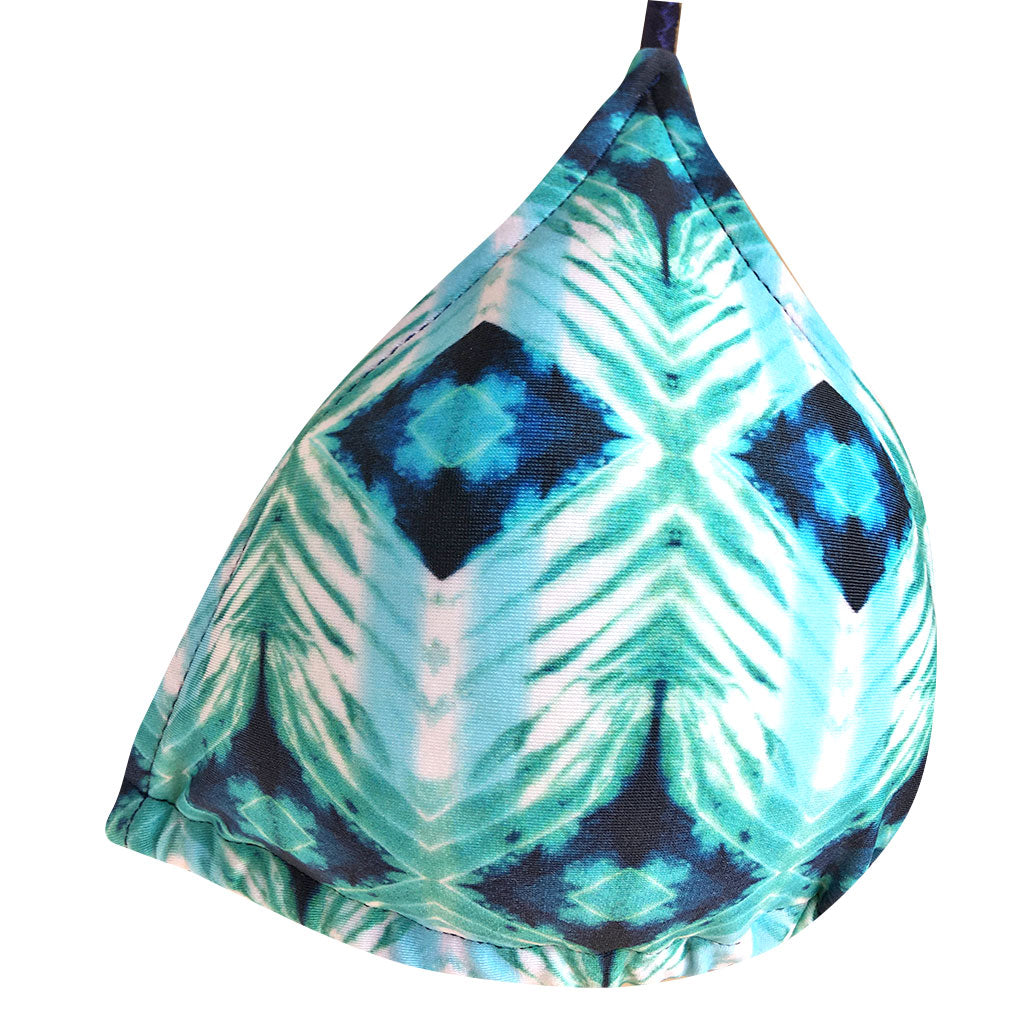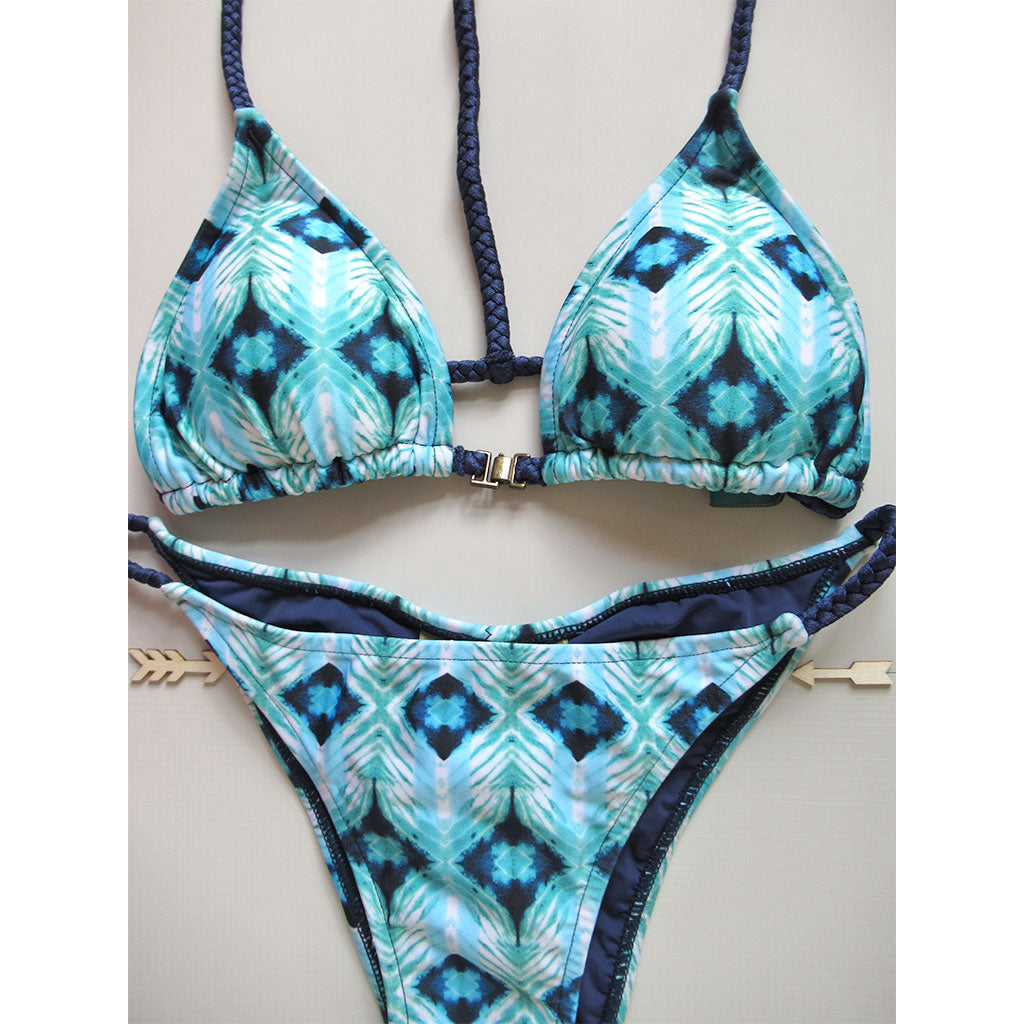 $99.00
$169.00
Cia Maritima Turquoise Tie Dye Ibiza Bikini
Dance all day and the night away.  Pretty turquoise and navy tie dye colorful kaleidoscope print and braided straps make this a unique and sexy find.
* Adjustable triangle top with removable padded cups clasps in front.  
* Premium quality Rosset Lycra features soft drape, super silky texture, and subtle sheen.
* Xtra life Lycra resists harsh elements for superior durability
* Solar Max offers SPF 50 UV protection
* Metal clasp in front with braided T strap across back 
* Cheeky, ruched bottom with braided side straps